Most of us have the sense that we're capable of more. That we can go deeper, tap into more of our potential and live in the world in a more compassionate and courageous way.
I believe passionately that music is a powerful tool we can use to do that. And it's not just the music that matters but how you use it and the quality of your attention.
My sincerest wish is that this music will help you to:
Stop, connect and listen
Get past the busyness and the get in touch with yourself
Find parts of yourself that you might have missed
Hone your ears, mind and heart to get more richness out of life
What this music is perfect for:
Exercise and motivation
Escape and self-reflection
Yoga and mindfulness practice
Soundtracks for TV and Movie productions
We don't need to change 'the world'. We just need to stop and pay attention to our own hearts and minds. Then when we go into the world we become part of the solution.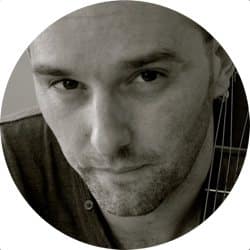 I use music to help seekers of truth to listen, slow down, take time and get in touch with what's truly important in life.
Get my latest tune (and 2 other free songs) now.
Music can change the world because it can change people.
There should be a new category of music for your music as it doesn't fit in anything known to man. Something like: "Soul Retrieval Music" will be closer to it!
I would just like to thank you for your music. It has a literally transformative effect on me. As soon as I hear the first few tones, I am transported to an amazing place of stillness and serenity.
I listen to a Spa music channel while in my Infrared Sauna or meditating. I love your music, it's perfect for these 2 activities, but also just to listen to. I find it very calming. Thanks.
I could use these for creative art inspiration as well as yoga, meditation and exercise. It's like a treasure box of music. It's such a good deal. Like too good!
Yoga Music Bundle
I downloaded 'Embrace the Moment' as soon as I heard it. I used it on my yoga class the next day. As a teacher, it inspired me to create flowing postures. Thank you!
Embrace The Moment
Love the album... it adds a beaut flow to my morning routine. I look forward to hearing more of your gifted creations.
Blessings, Leanda
Embrace The Moment
Amazing Places On Our Planet



Name: Herrin George Larkan
Where I live: Maleny, Sunshine Coast, Australia.
Hair: Not much, but I'm pretty sure it's still brown.
Height: Taller than you when you're sitting down.
Multi-instrumentalist, singer, songwriter.
Music production and sound engineering.
Web technology, publishing and IT.