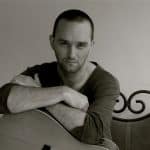 I create music for life, study, exercise and the pursuit of happiness. 
Music is the best way to travel. ~ Herrin
"I downloaded 'Embrace the Moment' as soon as I first heard it. I used it on my yoga class the next day. As a teacher, it was so motivating and inspired me to create flowing postures that blended with the music. It felt so honest and open. So beautiful. Thank you!"