Music expresses that which cannot be said and on which it is impossible to be silent.
The ultimate yoga music bundle
Music created to joyfully assist your Asana practice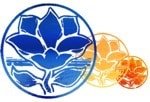 I could use these for creative art inspiration as well as yoga, meditation etc. It's like a treasure box of music. It's such a good deal. Like too good!
Love the album... it adds a beaut flow to my morning routine. I look forward to hearing more of your gifted creations.
Blessings, Leanda
I downloaded 'Embrace the Moment' as soon as I heard it. I used it on my yoga class the next day. As a teacher, it inspired me to create flowing postures. So beautiful. Thank you!
Thank you for your music – particularly Fire in the Belly. It has a literally transformative effect on me. I am transported to an amazing place of stillness and serenity.
Beautiful music Herrin, I listen to a Spa music channel while in my Infrared Sauna or meditating. I love your music, it's perfect for these 2 activities. Thanks.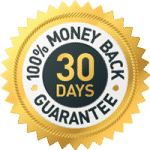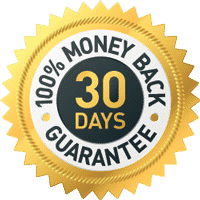 TOTAL SATISFACTION
OR YOUR MONEY BACK!
If for any reason you're not happy, get in touch within 30 days and I will cheerfully refund your purchase. No questions asked!
Including bonuses, this bundle is nearly 7 hours! 
Six albums are ONLY available in this package.
If you could get all this music on iTunes, it would cost $142.
You also get the 32-minute instrumental piano album Portal, with a royalty free music license (worth $265 US) to use in any of your audio or video projects.
In the days to come, you'll receive three additional tracks from the album Travelling Light.
Download high-quality MP3 or iTunes music files immediately after purchase.
Private YouTube links mean you can start listening now!
Carefully crafted to suit a variety of different styles and workouts
Soundtracks to suit your personal practice or teaching schedule
Assists the committed yogi in deepening their Asana flows by using sound to engage intention.


I live in Maleny, a little hinterland town on the gorgeous Sunshine Coast, Australia. I've been a recording engineer, music producer and musician for over 15 years, specialising in producing devotional artists such as Sacred Earth.
I've composed and curated this music to be the perfect support for your Asana practice. I know this music is going to put fresh new energy into your yoga.
 Herrin
🙏🏻
Music . . . can name the unnameable and communicate the unknowable.
Experience the power of music made with skill and devotion.

EMBRACE THE MOMENT - 80 Minutes
3 master musicians with one purpose. To create music that will forever change the way you do yoga!
PERFECT FOR: Yoga workouts, study, exercise and introspection.
AKASH VANI (Yoga Edition) - 32 Minutes
A magical Indian-raga inspired journey in the spirit of the Hindu tradition with soaring vocals and contemporary instrumentation.
PERFECT FOR: Yoga workouts, active meditations, dance.
Khôra (Yoga Edition) - 28 Minutes
A soundscape of cultural and interplanetary intention. This music will transport you into deeper realms of yoga practice. 
PERFECT FOR: Yoga class, exercise, walking and active meditation.
TRAVELLING LIGHT - 32 Minutes EXCLUSIVE!
Soundtracks inspired by the culture, and music of India and South America, this music will take you on a journey.
PERFECT FOR: Yoga workouts, active meditations, dance.
LUNAR KHANDRO - 45 Minutes​ EXCLUSIVE!
A smooth calming ocean of peace waiting to take you into its sonic realms. Contemporary keyboards, piano and soaring female vocals.
PERFECT FOR: Savasana, meditation, sleep.
YOGA KHANDRO - 74 Minutes EXCLUSIVE!
A carefully crafted audio yoga class with dream-like soundscapes and a warm, inviting male voice-over. Created by yoga teacher Jai Larkan.
PERFECT FOR: Yoga class, solo yoga workouts, guided meditation and savasana.
HOMECOMING - 30 Minutes EXCLUSIVE!
A journey inspired by the stark landscape of Iceland. A tribal atmospheric vibe with flutes, female vocals and percussion.
PERFECT FOR: Exercise, walking, study.
STARSEED - 30 Minutes EXCLUSIVE!
This album is for those that want to really go 'out there'. If you want to travel to the stars this one is for you.
PERFECT FOR: Yoga, exercise and a nice long walk at night.
PORTAL - 28 Minutes​ EXCLUSIVE!
A collection of atmospheric gently dancing contemporary piano instrumentals. COMES WITH A ROYALTY FREE MUSIC LICENSE WORTH $265 US.
PERFECT FOR: Relaxation and contemplation, your next yoga video or audio podcast.
A series of love-inspired acoustic and vocals songs to inspire. Each track deals with a different aspect of love within our daily lives.
PERFECT FOR: Introspection, listening, study and exercise.
You're standing on the edge of possibility...