Even though it's not a very common form, music and poetry are natural bedfellows, at least to me.
I recorded the poetry reading with writer Richard Henry Whitehurst quite a few years ago and used the song Owl Forest from the album Khôra as the background for his rich expressive voice-over.
>> DOWNLOAD Owl Forest (feat. Richard Henry Whitehurst).MP3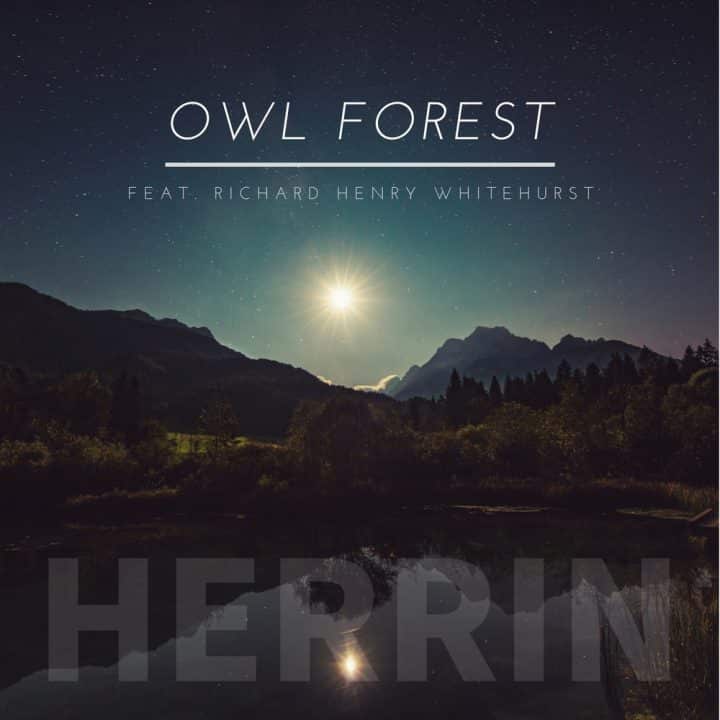 Thank you to RHW for contributing these words and most excellent delivery… ??
Magicians' Business
The She-owl called me last night in my dreamings…
Woke me from the animals of my other bodies…told me
Life's' learnings shall now proceed from Love
That pain has given up the sway.  Already
A strange snow has been falling from the chaos
Like those wondrous times the world is unsure and the day
Gives off great flakes from its sombre skies,
Living feathers that then slowly settle
Upon fields of an animate Earth.
And like those flakes of snow … the Magicians
Came down from the skies of their mothers' wombs into worlds
They each created then and there as tiny babies…
Who melted at birth and dissolved through years into pools
Of half-conscious self-talk … absorbed themselves
Within the heaving fields … like glow-worms before sunrise
Or sleepwalkers returning to their beds … now
The Magicians are quietly dreaming themselves into realities
Where strange new categories of day and night are populated
By wonderful, new kinds of human beings.
The She-owl cried out in my wilderness…
"They have settled and are here … acting
Working beneath the common sight…
Building their floors, making maps and choices,
Driving old cars into Light …
Steadily forming awakened worlds
Doing their Magicians' business…"
~ Richard Henry Whitehurst