Just combing the archives and discovered this little abstract poem. What does it mean?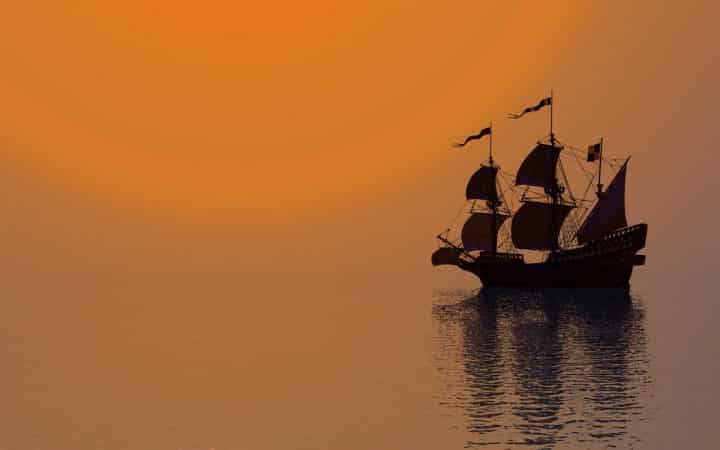 A ship called TRUE
So you're talking in a language not defined
Reading the words, reading your lines
A good actor in a play thats just no fun
Breaking the web before its spun
I make you so I can break it you say to yourself
Some excuse for the masses but not for the self
Trading places with progress  a stranger no less
Giving voice to the choice that you made at your deathbed
Running the streets naked with a poster in hand
Have you seen this fugitive have you seen this man
Man are you losing your way
Are you violating the trust in your keeping
Your sweet children are weeping
I hope someone comes to clean you away
To the land suggested in the bible
Finding Your legs , finding the sun
Running with the world between your legs is fun
Talking in riddles talking in rhymes
Making up stories just to pass the time
Its the same old characters
The same old lines
But you keep running from what's
Some terrorized relationship with the burnt station ship
Razed to the bottom upon its maiden voyage
No-one knows what she can do
but tests seemed good and her name is "true"
A parcel for the cell of hope with a white flag held high
Ignored for the sport of fishing in a sea of oily apathy
The rapture of ecstasy exchanged on the high seas
For a healthy dose of sanity
Talk to me and not your mind
When will you break loose from this danger in time
To see the release of this prisoners vine
That swings to the last place in the jungle
To truly be a circle for the lost and found
A meeting circle for the homeless, a swirling whirlpool of twisted darkness
Eating the last drop of nature, a thirsty zombie with no remote control
An enemy that can not be controlled
Family that will not be involved
Refuses to be losers to try and save lives
Talk of the devil while he sits just so near
Too close to home for us to see the fear
Talking on the phone with your sister dear
While we all sink on the ship called true.